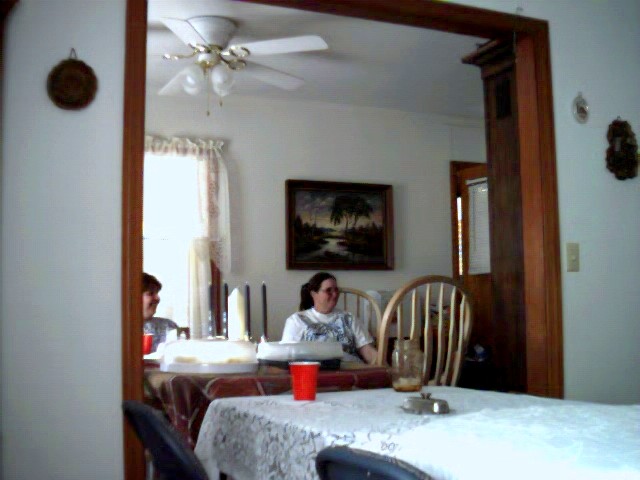 Looking towards the kitchen for the food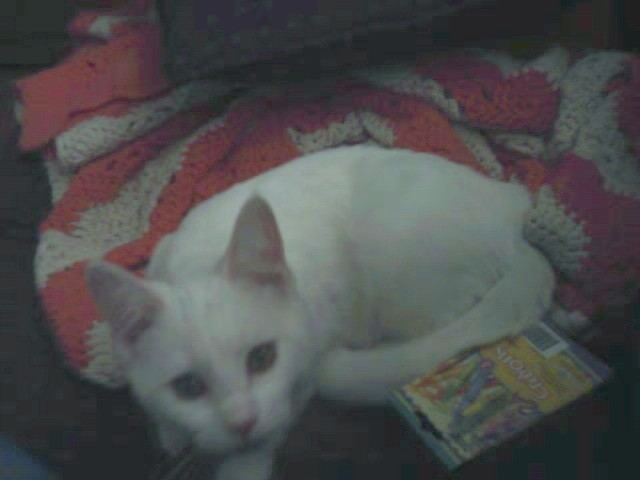 Where's Mine?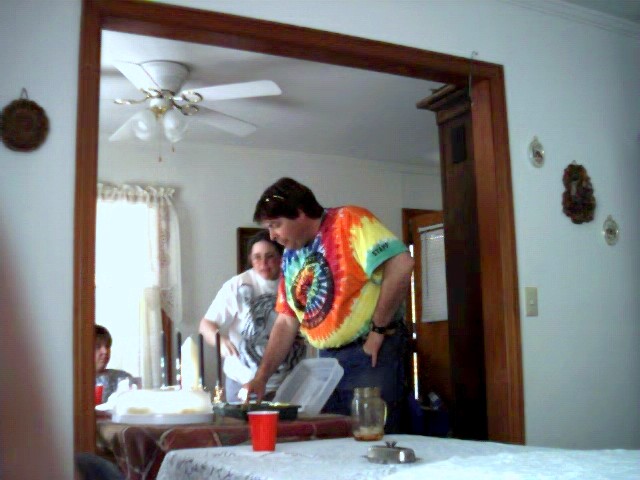 Mark hitting the cheese tray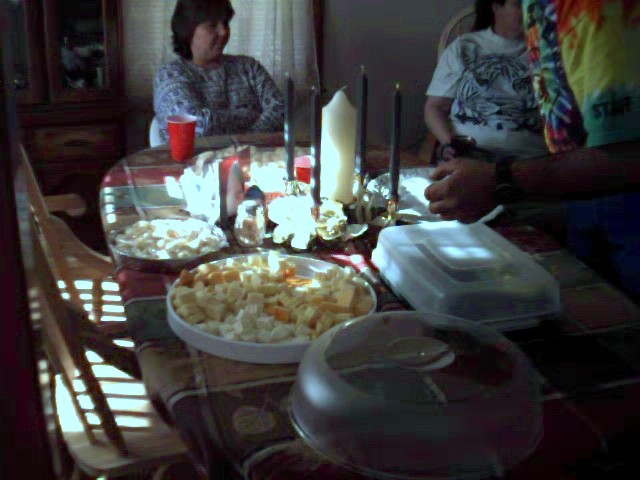 The cheese tray; Tammy in background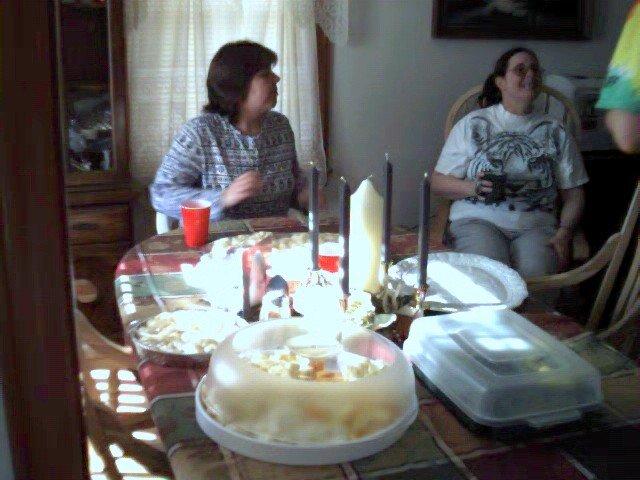 Cover it up - keep Mark out of it!
The Thanksgiving Table. Everyone is trying to duck out of the picture.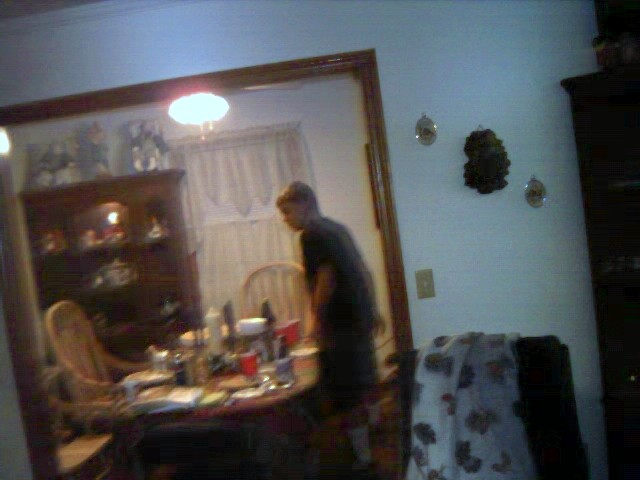 TJ, right before he goes home. Gotta get that last little bit of food.